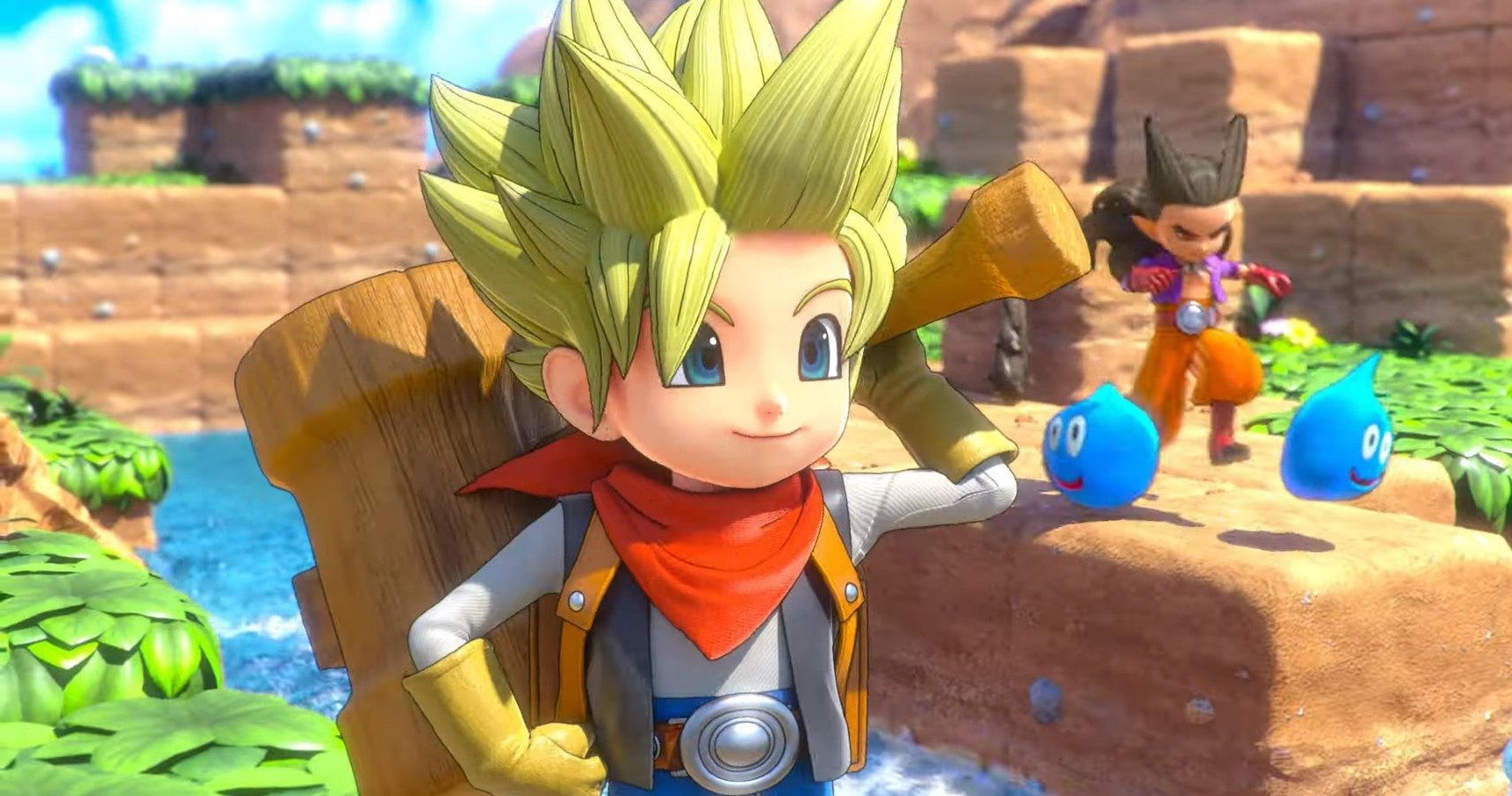 Here's an astounding statistic: a game that slaps the action hack-and-slash elements of Dragon Quest together with the build-it-and-they-will-come functionality of Minecraft has sold over 1.1 million units.
On the surface, there's not a whole lot to Dragon Quest Builders 2. The combat system is so simple it might as well be a LEGO game from a decade ago (just pick one, it doesn't really matter which), while the building system is essentially the same as Minecraft, which is already over a decade old.
And yet, putting these two completely different elements together in a Dragon Quest-ian universe just sort of works.
The sequel to the original Dragon Quest Builders, in DQB 2 you play as a "builder" (which is another LEGO reference) who needs to escape from the clutches of the evil Children of Hargon. Those guys want to kill all the builders and ensure that nothing ever gets created again, which sounds like a pretty bad time. It's your job to escape their clutches and rouse the populous to overthrow their tyrannical plans.
According to our review on the game, it's good. You should try it. If you don't take our word for it, Metacritic says that most people agree with us.
RELATED: Dragon Quest XI S Will Include New Costumes & Mounts
It's also doing really well financially. According to Japanese news site GameTalk.net, Dragon Quest Builders 2 has already sold over 1.1 million units since its worldwide release back in July. This puts it on par with the original DQB, which also sold 1.1 million units just a month after release.
Developers Omega Force and Square Enix are also showing their support of Dragon Quest Builders 2 by giving the game a "final update." Yes, that sounds awfully ominous, but don't worry, it's actually a good thing.
Set for release on August 20th in Japan, the final update will add a new save slot, four new hairstyles, and four new items that will help prevent status effects. The game will also get a brand new epiloque to improve the ending sequence, but only if you have 45 builder recipes, completed all of the infinite item checklists on the Explorer Islands, and visited at least one Buildertopia.
The worldwide release of the "final update" will likely take place sometime after the Japanese release in order to complete localization.
NEXT: Square Enix Announces Final Update For Dragon Quest Builders 2