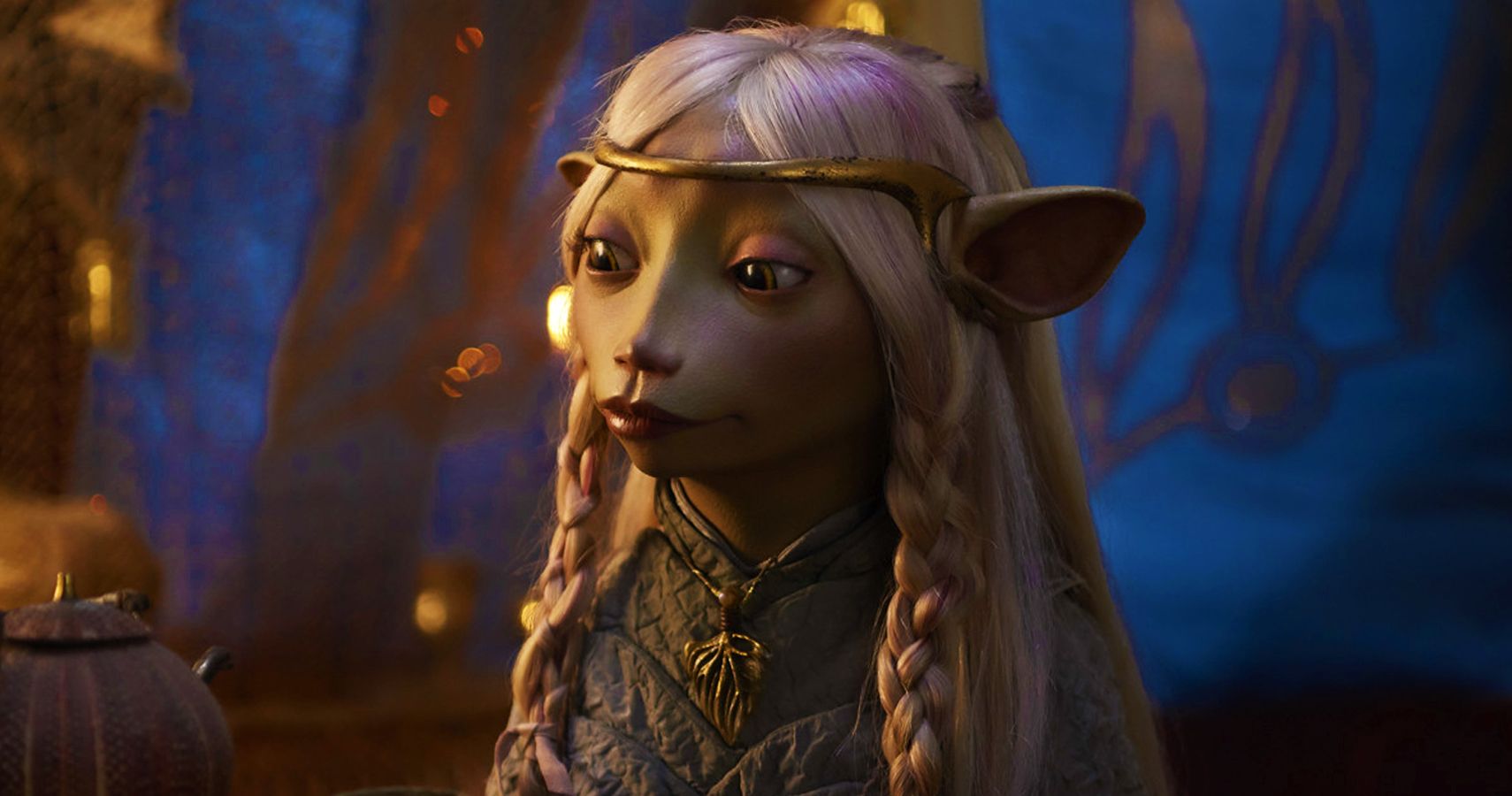 2018 was a massive year for everybody's favorite film and tv streaming service, Netflix. The online streaming phenomena spent over a whopping $8 billion on fresh original content, almost $2 billion more than it did the year before in 2017. The list of films and shows on offer covers every conceivable genre you can imagine. Like a good science fiction drama? Check our Maniac or Altered Carbon. Fancy an involving crime saga? Give Seven Seconds or Narcos: Mexico a whirl. Prefer a doco? Then Quincy or The American Meme will have you absorbed.
As you can see, Netflix caters for everyone and 2019 is set to be another bumper year for the company. January alone will see 38 new original films and tv shows released on the streaming platform, and at that rate, there's bound to be hundreds of options for film and television lovers as the year progresses. But with so many choices how do you know what to spend your time watching?
I've done a deep dive on the internet and researched all the upcoming films and shows that have been announced for 2019 to save you the trouble. I've collected 30 of the most exciting and enthralling content Netflix is releasing this year that you should put on your must-watch list. From Idris Elba starring as a playboy DJ who becomes a nanny in the comedy Turn Up Charlie!, to the high octane crime thriller Triple Frontier featuring Ben Affleck and Oscar Isaac amongst others, here are 30 of the best Netflix originals coming in 2019 you don't want to miss.
30

Triple Frontier

I love a good crime flick and Triple Frontier looks set to deliver in spades. Focusing on five friends who know each other from their time in the military, the group feel underappreciated and believe they've been unfairly compensated for the years they've spent protecting their country. Having decided the only way they'll get what they want is by taking it themselves, the five decide to rob a wealthy criminal from the south.

If that hasn't got you hyped then check out the action-packed trailer.

Included in the cast is Ben Affleck, Oscar Issac, Charlie Hunnam, Garrett Hedlund, and Pedro Pascall, only adding to my excitement. A firm favorite for one of Netflix's most anticipated original films of the year.
29

The Umbrella Academy

If you're worried about all the Marvel superhero series being canned you've nothing to fear with the announcement of The Umbrella Academy. Based on the comic by My Chemical Romance's Gerard Way, the young adult superhero show focuses on a group of seven people born with special powers who were adopted by a billionaire after birth. With their foster father and one of their step-siblings' passings, the remaining six must work out what caused his demise while trying to get along. There's also a global apocalypse on the way that needs to be stopped.

The cast includes Ellen Page, Tom Hopper, Mary J. Blige, and Robert Sheehan, while producer Streve Blackman brings a wealth of experience – having been one of the masterminds behind Fargo and Altered Carbon.
28

Living With Yourself

What's better than one Paul Rudd? How about two! Eight-part series Living With Yourself centers around Rudd's George Elliot, a man who is struggling with his personal and professional life and unsure where he is heading. Undergoing an experimental treatment meant to make him a better person, Elliot discovers he has been replaced by an improved version of himself.

This one has a very interesting premise and is told from multiple perspectives of different characters and interweaves a number of abstract plot points as Elliot is forced to ask himself the age-old question, do we really want to better ourselves or are we happy going with the flow?
27

Velvet Buzzsaw

Jake Gyllenhaal is dipping his toes into the horror genre with this supernatural thriller. After greedy art lovers purchase a collection of paintings by an unknown artist, a supernatural force appears wanting to take revenge.

I'm not entirely sold on the plot but with the talented cast – also including Rene Russo, John Malkovich, and Toni Collette – and accomplished director Dan Gilroy (Nightcrawler) behind the camera, I have high hopes Netflix might finally deliver a decent horror film after the utter rubbish they churned out last year.
26

The Dark Crystal: Age Of Resistance

I grew up watching Jim Henson and Frank Oz's classic fantasy films The Dark Crystal and Labyrinth, so the announcement of a spin-off series focusing on characters and events from The Dark Crystal has me intrigued. The 10 episode series explores the world of Thra first seen in The Dark Crystal and follows three Gelflings – Rian, Brea, and Deet – as they discover the secret behind the Skeksis' power, finding themselves on a quest to save the world.

The likes of Mark Hamill, Helena Bonham Carter, Taron Egerton, Natalie Dormer, Eddie Izzard, and Simon Pegg are involved with The Dark Crystal: Age Of Resistance, so here's hoping the story reflects the talent featured and is as engrossing as the original.
25

First Ladies

I don't think anyone would have thought Rachel from Friends would go on to become a US leader, but that's exactly what happens in First Ladies. Jennifer Aniston headlines this interesting Netflix Original as the country's first woman president who also just so happens to be married to another woman.

The tagline for the series, "When Beverly and Kasey Nicholson move into the White House, they'll prove that behind every great woman… is another great woman," takes a humorous approach, so I imagine First Ladies will be full of laughs while dealing with some very important social issues.
24

Tuca & Bertie

Animation rules supreme on Netflix with the likes of Bojack Horseman and Big Mouth two of the streaming services best, so I'm pretty stoked for the release of Tuca & Bertie. The half hour program follows the friendship between Tuca, a cocky and free spirited Toucan, and Bertie, an anxious and dreamy songbird.

It might not sound all that exciting but when you consider Tiffany Haddish (Tuca) and Ali Wong (Bertie) are voicing the two birds you'll understand why this one should be on your radar. Expect plenty of laughs and some adult themes.
23

Polar

Based on the graphic novel of the same name by Victor Santos, Polar stars the always fantastic Mads Mikkelsen as a retired hitman forced back into the fold after an assassination attempt is made on his life.

Famed Swedish music video director Jonas Akerlund (Madonna's "Ray Of Light" and Blink 182's "I Miss You") is behind the camera while Mikkelsen is joined onscreen by Vanessa Hudgens and Little Britain's Matt Lucas. If it's anything like the comic, Polar will be highly stylish yet with a minimalist feel, feature some interesting dialogue, and a whole lot of blood.
22

Russian Doll

If you're a fan of Amy Poehler then you'll be over Russian Doll. Created by Poehler, star Natasha Lyonne (American Pie franchise), and writer/directer Leslye Headland (Bachelorette), Lyonne plays Nadia, a woman who gets caught in an infinite loop where she attends a party and keeps getting attacked.

This modern Groundhog Day influenced series is sure to contain plenty of laughs as Nadia tries to figure out how to successfully navigate the evening without dying and having to repeat events all over again.
21

Central Park Five

In the spring of 1989 five teens were convicted of the vicious attack on Trisha Meili as she jogged through Central Park. Despite saying they were coerced into confessing to the crime, and the FBI finding their DNA did not match that found on Meili, the five youths – four black and one Mexican – were found guilty and given various prison sentences.

In 2014 all five were exonerated and received $41 million from the Government of New York as compensation.

This sad story of injustice is being brought to the small screen by director and writer Ava Duvernay (Selma) and executive producer Oprah Winfrey. Each episode follows one of the suspects and their experiences while highlighting the problems of the US justice system. Vera Farmiga, John Leguizamo, Felicity Huffman, Michael K. Williams, and Joshua Jackson star, only adding to this gripping drama series.
20

Klaus

If you've ever wanted to know the origin of Santa Klaus then this quirky flick will be right up your alley. Created by animation veteran Sergio Pablos – who's also making his directorial debut with this film – Klaus tells the story of how an ordinary postal worker unintentionally invents Santa Claus.

The cast includes Jason Schwartzman, Rashida Jones, J.K. Simmons, and Joan Cusack and is being produced by Pablos' animation company, SPA Studios, in Madrid, Spain. Pablos has a unique style that lends itself well to this type of tale, with Klaus one for the whole family.
19

Kingdom

I love anything zombie related so when I got wind of Kingdom hitting Netflix later this year to say I got excited would be an understatement. This South Korean Netflix production is set in medieval Korea and follows the Crown Prince who must embark on a difficult mission to find the cause of a mysterious plague spreading across the country.

It turns out this disease is turning people into zombies and the Crown Prince must try find a way to stop the invasion of the undead.

This one looks to be full of bloody action and great character development, with each of the six episodes costing almost $2 million to produce.
18

The Irishman

Martin Scorsese is one of the greatest filmmakers of all time, so when it was announced he was working on a new project for Netflix, fans around the world yelped with joy. Returning to his roots, Scorsese's first production for Netflix is the much-anticipated crime film The Irishman, revolving around the disappearance of labor leader Jimmy Hoffa.

The Irishman is Scorsese's passion project, with a projected budget of around $200 million. The flick brings together Scorsese favourites Robert De Niro, Harvey Kietel, and Joe Pesci, who came out of retirement for the film. The Irishman also marks the fourth time De Niro and Al Pacino have co-starred together and is set to be another feather in Scorsese's impressive cap.
17

Carmen Sandiego

The first Carmen Sandiego television series produced in two decades, this Netflix original will try and introduce the criminal mastermind to an entirely new generation of kids. A modern day Robin Hood, Sandiego travels the world stealing priceless art works from the evil corporation V.I.L.E. and returns the goods to their previous owners.

Identifiable by her red fedora, Sandiego is a wonderfully entertaining character.

The show will delve into Sandiego's backstory while also continuing to educate viewers like previous shows and games in the series. Big things are expected.
16

High Flying Bird

Steven Soderbergh is one of the most innovative directors of our generation and he heads back to television for the sports themed drama High Flying Bird. Andre Holland, who first came to prominence in 2016s Moonlight, stars as an NBA sports agent who tries to get a rookie client of his involved in a dodgy business deal during a temporary lockout.

There's not much more information out about this one but with Soderbergh taking the helm it will no doubt be shot well and include some interesting plot developments. The inclusion of Zazie Beetz, Kyle McLaughlin, and the legendary Bill Duke as part of the cast makes this one worth keeping an eye out for.
15

Turn Up Charlie!

Everybody loves Idris Elba. The UK actor and future James Bond has an aura about him on screen, and he looks set to showcase his comedic side in the forthcoming Netflix series Turn Up Charlie!.

Elba plays struggling DJ, Charlie, who is forced to become the nanny of his famous best friend's daughter, leading to all sorts of hilarious storylines and the resurgence of his DJ career. Even if the laughs aren't always on point with this one (the plot sounds a little cheesy), Elba is enough of a presence to make this show a winner. The release of the show also coincides with Elba, an actual DJ, playing this year's Coachella festival. What a time to be alive.
14

The King

William Shakespeare is one of the most famous writers of all time and his stories continue to be retold in various mediums in modern times. Netflix has jumped on the bandwagon and adapted one of his most notable stories, King Lear, for the small screen.

Their version, entitled The King, features Timothée Chalamet as Henry V, Robert Patterson as The Dauphin, Ben Mendelsohn as Henry IV, and Joel Edgerton (who also co-wrote the screenplay and helped produce the film) as Falstaff, and is sure to be another intriguing take on this classic tale of tragedy.
13

Raising Dion

Here's another superhero series that takes on a different perspective from the usual Marvel shows we've seen on Netflix. Based on the comic book of the same name, Raising Dion follows single mother, Nicole, who discovers her seven-year-old son, Dion, is developing super powers.

The show will centre on Nicole and Dion as they come to terms with his new abilities, with the always reliable Michael B. Jordan appearing as Mark, Dion's father who has passed away. While there isn't an official trailer just yet, you can check out this short film that creator Dennis Liu released to help promote the comic book.
12

Six Underground

Whatever your thoughts on Michael Bay there's no denying he's made some of the best action flicks of all time. This is the man who directed not only the action classics Bad Boys, The Rock, Armageddon, and the Transformers franchise, but who also produced The Teenage Mutant Ninja Turtles and The Purge franchises.

Bay is joining forces with Netflix for the blockbuster action flick Six Underground. Ryan Reynolds leads a group of billionaires who fake their own deaths and form a vigilante group to take down the world's most notorious criminals. With a reported budget of $150 million, this will be Netflix's most expensive film to date, and with Bay behind the camera, we could be treated to one of the greatest action films of all time.
11

Murder Mystery

Many people were surprised when Netflix offered Adam Sandler millions of dollars to create original content for the streaming service. What didn't shock anyone was how bad films like The Ridiculous 6 and Sandy Wrexler turned out. Murder Mystery is the latest Sandler Netflix creation, but unlike his previous efforts, it isn't a Happy Maddison production, meaning Sandler thankfully had no input in the script.

Sandler and Jennifer Aniston star as a married couple on holiday in Europe. Striking up a conversation with a mysterious man on the plane over, he invites them to spend time on a private yacht to celebrate the birthday of an elderly billionaire. When the billionaire is attacked, Sandler and Aniston become the prime suspects, hilarity ensues; at least we hope.
10

Close

This action thriller stars Noomi Rapace as a counter-criminal expert who is hired to protect the daughter of a rich family. As is often the case, things go haywire and the teenage heiress is taken, with Rapace having to use all her skills to save the young woman.

It sounds a little like the movie Taken to me, but Rapace is a capable actress and I for one can't wait to see her beating up hordes of bad guys.

Fun fact; Rapace's character is based on Jacquie Davis, a successful female bodyguard who once worked for the British family.
9

Beats

Hip-hop has become the dominant musical force in the charts today, so it's no surprise that we're seeing more and more media surrounding the genre. Beats is a Netflix original starring Anthony Anderson as a down-on-his-luck music manger who comes in contact with a musical prodigy with anxiety.

The two must put their past and fears behind them as they work together to make their lives successes.

Set and shot in and around Chicago, this coming of age drama should feature various local hip-hop artists and spotlight the positive side of Chi-Town.
8

The Last Dance

Netflix are teaming with ESPN for what is shaping up as the definitive Michael Jordan documentary. Press for the 10 part series declare that The Last Dance "will chronicle one of the greatest icons and most successful dynasties in sports history, Michael Jordan and the 1990s Chicago Bulls."

Each episode includes interviews with Jordan, his team mates, and other related characters, including never seen before archival footage of the Bulls 1998 Championship run. If you're a sports fan you won't want to miss this one.
7

The Laundromat

The second Steven Soderbergh film to feature on this list, The Laundromat is a serious drama centering a group of journalists who uncover 11.5 million files that indicate many of the world's most powerful political leaders have secret bank accounts setup so they don't have to pay taxes.

The film is based on the real life Panama Tapes and is set to be similar to Soderbergh's Traffic, with many different interconnecting stories threaded throughout the film. As always, the cast is excellent, with Meryl Streep, Gary Oldman, Jeffrey Wright, Robert Patrick, David Schwimmer, and Antonio Banderas just some of the names attached to this super interesting project.
6

Jinn

Netflix has invested a ton of money not only in their original content, but also in getting their hands on international properties that otherwise wouldn't get a Western release.

Jinn is Netflix's first Arabic original series and they have high hopes for the supernatural drama.

There's not a heap of information about Jinn, but we do know the series revolves around a supernatural being summoned to earth who must team with a human girl to save the world. It's certainly an interesting idea and one I hope Netflix can get right in the promotion of international media.
5

Dolemite Is My Name

Rudy Ray Moore might not be a name you're familiar with but the successful comedian and actor hit the big time in the 70s when cast as the lead role in the blaxploitation hit Dolemite. Netflix appreciates his legacy and have green-lit this biopic about the now-deceased entertainer.

Eddie Murphy is taking on the role of Moore with support from a cast that includes Wesley Snipes, rapper T.I., Mike Epps, Keegan Michael Key, and the great Chris Rock. I'm looking forward to seeing some outrageous 70s outfits in a film sure to be full of belly laughs that might bring about an Eddie Murphy renaissance. Fingers crossed.
4

FYRE: The Greatest Party That Never Happened

Back in April of 2017 hordes of people ventured to an island in the Bahamas for a weekend of live music and debauchery known as the Fyre Festival. But instead of a luxury weekend away, punters were confronted with a shambolic camp site full of rubbish and catered meals consisting of bread with slices of cheese.

The disaster has resulted in numerous lawsuits and this documentary from the team behind the Jim Carrey and Andy Kaufman documentary, Jim & Andy: The Great Beyond, goes behind the scenes to reveal where it all went wrong.
3

The Last Laugh

Chevy Chase hasn't been working much these past few years but that's all set to change with the comedian joining legendary actor Richard Dreyfuss in comedy series The Last Laugh.

Chase plays retired talent agent Al Hart who reunites with his former client, Dreyfuss' comedian Buddy Green. The two decided to get back on the road and give Green one last shot at stardom before it's too late.

While I'll admit the trailer isn't a ringing endorsement for this show, the calibre of talent involved has me hoping it turns out to be a roaring success.
2

The Dirt

At one stage during the '80s Motley Crue were one of the biggest bands in the world. Notorious for embracing the rock and roll lifestyle, the four members were all involved in various controversies over the years.

Having released a book detailing their exploits, this much anticipated flick turns the enjoyable read into a live action epic. This will be a warts and all look at the rise of Motley Crue with a cast that includes rapper Machine Gun Kelly and Game Of Thrones Iwan Rheon.
1

Our Planet

Lovers of nature documentaries like Planet Earth will be over the moon when Netflix debuts their own nature show later this year. Narrated by 92-year-old David Attenborough, the show guides viewers through never seen before areas of the earth, capturing forests, deserts, oceans, and even the polar ice caps.

Filmed over four years Our Planet will also examine a variety of different wildlife while also addressing why we need to protect our natural resources and persevere our planet for future generations. Educational and exciting, Our Planet will be an awesome watch.